Get Todays Technology - Low Emissions, Mileage, Power, Dependability and Clean Air Compliance for your 1995 or older GM Truck and Rear Wheel Drive Car.....

GenTech Engines is proud to offer GM GEN III (Generation 3) V8 Stand-A-Lone engines. Our Stand-A-Lone "Conversion Engines" do not require a Body Control Module (BCM) or Vehicle Anti Theft System (VATS ) to run. GenTech Engines does the necessary Engine Harness and PCM (Power Control Module), Computer, changes in Our Facility. Each Engine is then run and tested on one of our Test Stands. We invite you to see and hear your engine run before purchase. Doing this leaves NO DOUBT it runs well. The engine installation is then just that, INSTALLATION….

The engines will bolt to any GM transmission. Our Harnesses include connections for installing a 4L60E transmission. Earlier pressure-shifted transmissions such as the 700R4, TH350, and TH400 will work easily with an adapter for the TV cable and Modified Flex Plate. Manual Transmissions will need a flywheel, clutch assembly, and Adapter Kit.

E85 ...Clean...Renewable...
105 Octane...Made in USA...
....Conversions Available....

4.8L &nbsp 5.3L &nbsp 6.0L
285HP to 345HP & UP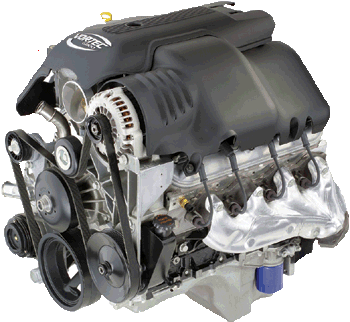 EPA Emissions Approved
01-30-2006
Reference Doc-06A-1.1

Not Legal for street use in California or Colorado